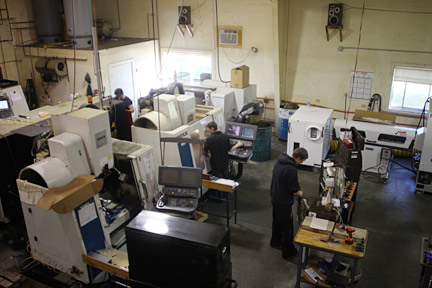 "Quality service, accurate products, timely deliveries and an outstanding attitude is what we are all about."
E.M.M utilizes the most technologically advanced machine tools and tooling to produce a wide range of products, in various markets. Our primary form of manufacturing is in the C.N.C. milling and turning areas. We also utilize this technology to stay in constant contact with the customer.
Direct e-mail of customer files into our controls keeps us abreast of changes needed. This gives us flexibility to handle prototype and short runs as well as high volume production. Assembly, painting, plating, heat-treating and other turnkey needs are met with close cooperation of outside contractors.